eFile Prep allows users of the RTS-Advantage Accounting System's Payroll module to prepare a file for submission of eFile W2 and Accounts Payable, Accounts Receivable and Payroll users to generate1099-MISC eFile submissions to the Federal government. If your state accepts the standard MMREF format defined by the IRS, you can also generate the State records for W2 data. In addition, you have the option to generate quarterly state submissions throughout the upcoming tax year. A special California option is included as their quarterly submissions do not use the standard format.

eFile Prep also has the ability to print the form-fill W-2, W-3, 1099-MISC and 1096 paper forms based on data in our Payroll, Accounts Payable, Accounts Receivable and General Ledger modules, and to print W-2 copies B, C and D data and forms all-in-one.

The eFile Prep package retails for $695. There is a new version released annually, as the government requirements change every year. Depending on the extent of changes required to meet the current standards, users of previous versions are normally offered a substantial discount for upgrading to the current version. Registered users of the 2012/13 edition may update to the 2013/14 version for just $249.

With the 2013/14 release, newly revised and updated federal and state Payroll tax tables are also included with eFile Prep, and free updated tables will be emailed to registered users as states and the federal government continue to announce their formulas for 2014.

Also new in the 2013/14 release is the Tax Return Worksheet program, which replaces and improves on the Payroll module's Tax Returns program (program 25), which is no longer updated for tax law changes.
Sample Screens
Screen for generating 1099-MISC eFile submissions: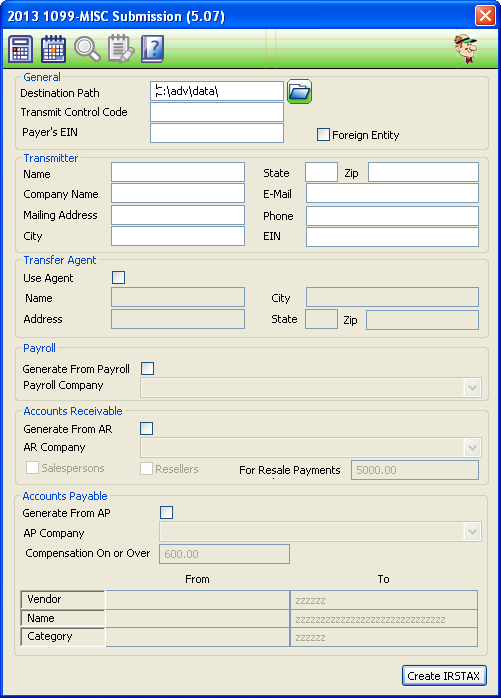 Main screen for generating W2 eFile submissions:
:
State Submissions tab of the W2 eFile program -- this tab also allows you to create state quarterly report files: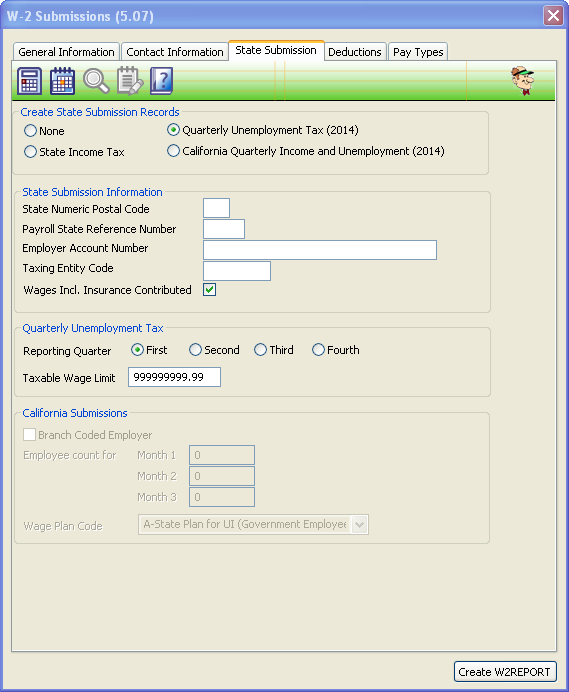 Deductions tab of the W2 eFile submission program, where you indicate the existence of certain deductions that require special reporting: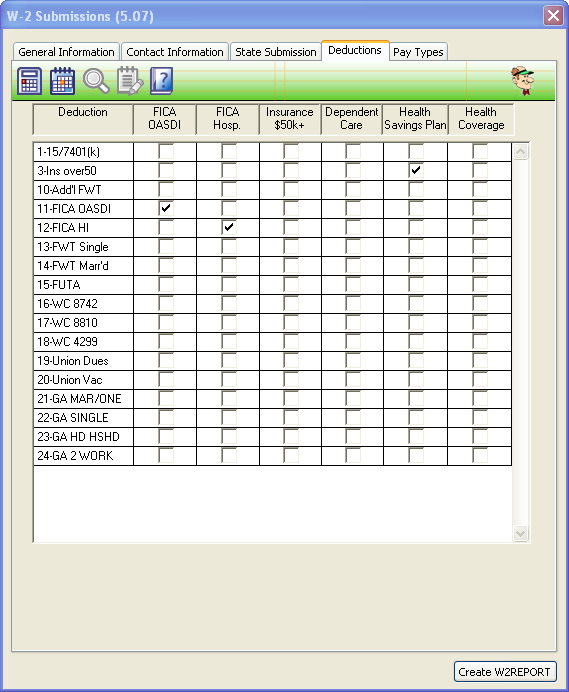 The eFile printing program allows you to review your submission files before sending them off to the government: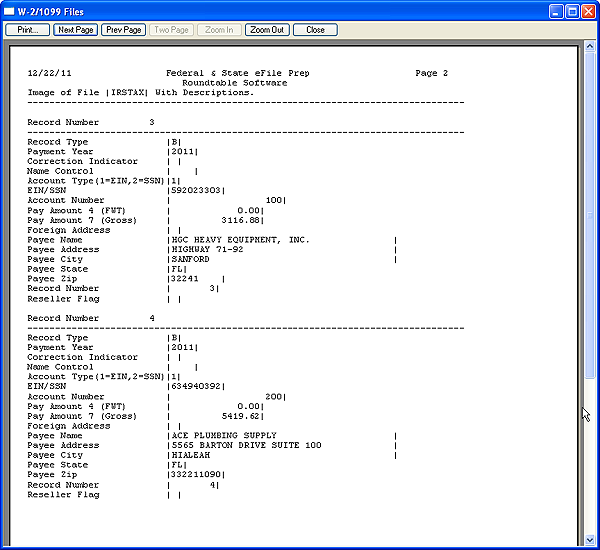 And if you find something in the file that requires manual editing, you can use the Editor program to change any part of the submitted files to suit you: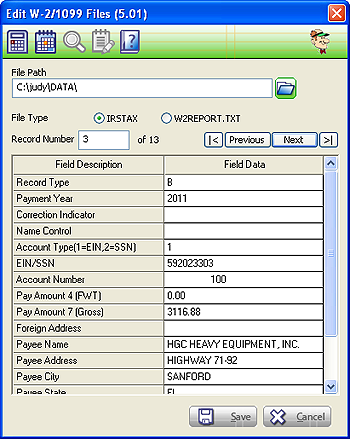 You can also print paper W2s and W3s, form fill for federal returns, and the forms themselves optionally for copies B, C and D: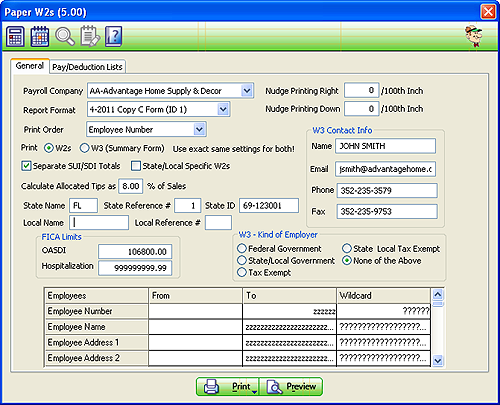 And print 1099-MISC and 1096 form fill: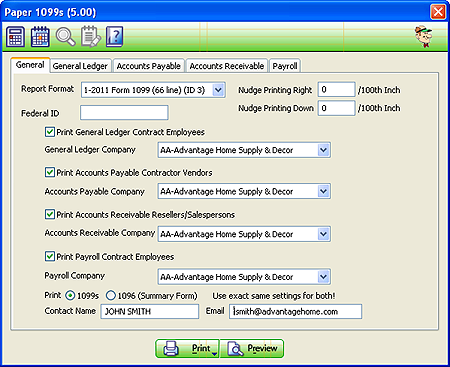 All new in the 2013-2014 edition is the tax return worksheet program, which prints reports that simplify the filling out of federal, state and local quarterlies: